Well, it's been a great start to my spring break so far. Friday night's diy went really well. And because I'm a slacker/idiot, I forgot to take pictures of it before I gave it to my friend on Saturday sooo...you'll have to use your imagination, but basically, I followed the directions for this. She loved it! And I was super-happy with how it turned out. So I'll definitely be making several more for gifts
for family in the next few weeks.
So Saturday morning after a tasty breakfast involving bacon and successfully accomplishing the braided top knot a la The Shine Project (and yes, I stupidly neglected to take a picture of that as well), I headed off into the foggy drizzle to meet up with my former college roommate/bestie for lunch. You know, one of those cute little drive-halfway-meet-in-the-middle type of deals. There was crisp honey chicken to be had at PF Changs, some mall-walking to do, and mountains of italian gelato to consume whilst catching up and having girl time :) Love her.
In other news, loving these tasty treats this weekend. Key Lime Pie Ice Cream Frozen Yogurt Sandwiches! The recipe calls for adding lime juice and a bit of sugar to plain greek yogurt as the filling, but I just happened to have key lime flavored greek yogurt in the fridge, so I used that with no add-ins. Brilliant success. Love that I can pack in the protein while eating dessert :) These will be a go-to for poolside summer afternoons, for sure!
And then there's this little delight...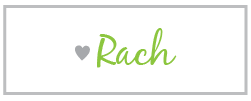 See that fun little signature that's so simple and chic and just so happens to be my favorite color?? Well, I happen to love it. So thrilled to have Melissa from the brilliant Cherry on Top Blog Designs make that cute little thing for me. Seriously, you must check out her work. I love her clean, fresh designs. Might just have to save up my pennies for a total blog makeover!
Lord knows I have no clue what I'm doing!
And while you're at it, hop on over to Melissa's adorable blog, 20 going on 80.
You won't be sorry you did.
And now, I'm off to bed because I'm just itching with excitement to sleep in tomorrow! Cheers!