**Oh look. It's my weekly opportunity to dump a buttload of food pictures on ya. Just so happens that food happens to be a big part of my life. And food doesn't require hair and makeup to get its picture taken.**
+Oh hey, trendy flowers. You are neon, colorblocked, and geographic prints. I want you all.
+When hubby went on a camping trip recently, I drowned my loneliness in the making of 7 pans of cinnamon rolls for the freezer. How much do I love the Pioneer Woman? Let me count the ways...
+I just love summer cooking. Everything tastes better, looks better, and I have more time to make it so I'm much less cranky about the whole thing.
+Ok, at your next evening pool party, throw broken graham crackers on a cookie sheet, drizzle with caramel sauce and hot fudge, and top it with a whole bunch o' marshmallows. 350 for a few minutes, then broiler for less than a minute. It's even better nuked for 30 seconds the next day (if it doesn't get decimated the first time, that is). DIVINE.
+woohoo for hair that's long enough to get.out.of.my.face.already.
+And there is something just so gratifying about cooking with things you've grown in your garden. Those fresh herbs are so tasty in your spaghetti sauce, especially when you haven't paid for them by the bunch at the grocery store. That's the taste of pennies still in my pocketbook. delish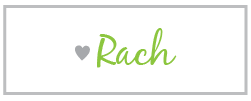 linking up here today